Blog
Mining Teams - March 31th, 2007
A mining company is struggling with the formation of teams in an effort to have a fully salaried workforce. The challenge is to facilitate the teaming effort and the conversion to a salaried workforce, while enhancing creativity in the way daily operations are carried out. The independent more isolated nature of a mining town seemed reflected in how the hourly workers approached their assignments. The hope is by formally changing the structure of their employment that responsibilities and accountability could shift along with an emphasis on team rather than the individual. All this is to be carried out while safety is put first and efficiency and effectiveness are addressed.
With the special circumstances of location and history and special skills that the teams needed to have to work in the mining environment, Leadership Enterprises constituted a group of professionals to function as a unit to execute programs and participate in follow-up.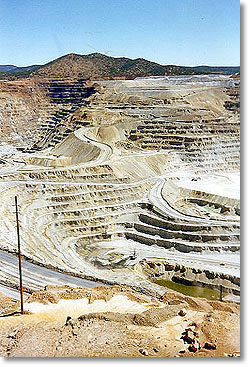 A program was designed to deal directly with conflict resolution styles and a simulation was provided to have the participants engage in action learning. Members of each of the naturally formed 20 teams met in small groups for individual coaching sessions to enhance team work and creativity. The program had several components so individuals could express their perceptions of others, practice their own style, and work together toward some common goals. Each session had a topic focus and purposeful outcomes. The programs were repeated until approximately 240 people participated. Group Profiles were constructed for teams; team coaching follow-up occurred; and the desired outcomes were attained.
Debriefing occurred with senior managers to determine potential next steps and likely priorities given company needs. Some follow-up phone coaching and on-site mediation were used to provide additional resources for several individuals. The organization was encouraged to grow their own training and facilitation capabilities by hiring internal personnel. Some assistance was offered during this successful transition.